Helix Series
In the most minimalist way imaginable, the Helix Wine Rack hangs wine bottles off walls and posts to create distinctive custom wine storage systems, starting at just one bottle.
The helical design mimics one of nature's strongest structures, creating ultra-lightweight and incredibly durable bottle storage that starts at just 8.5cm in total depth. We believe it to be the world's most slim label-forward, wall-mounted wine rack.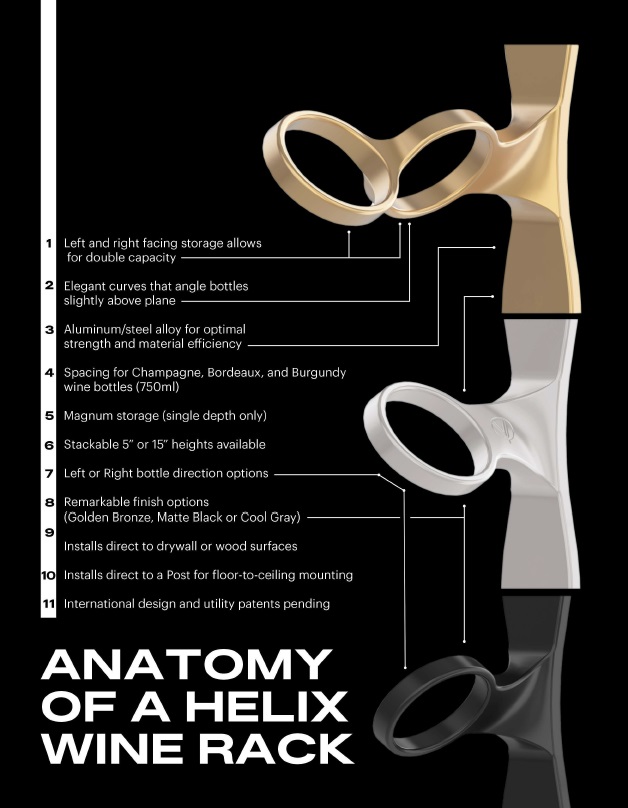 Part of the all new R Series, the Helix Wine Rack* is available in two depths, two heights, and three compelling finishes to match VintageView's elegant wine storage collections.
Let's get you more acquainted with Helix…
Showing all 6 results