Who is VintageView ?
It is our mission to provide innovative wall mounted winerack solutions and cultivate inspired growth in our people.
We are known, globally, not only in wall mounted winerack, but as the leader in wine storage. Here's what else you need to know about VintageView: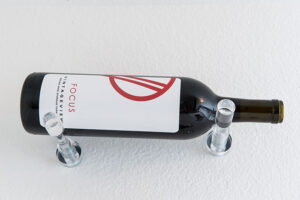 Our Racks: The original (and best) label-forward design
VintageView modernized wine cellar design by developing the label-forward wall mounted wine rack in 2001 and continues to innovate with artistic product development, quality, and industry-best service. It is the preferred wine storage option for leading design and build professionals.
Our People
We are a company built on a set of core values that are carried out by some of the most talented people in our industry. Our commitment is to make the wine cellar design process as easy and stress-free as opening a bottle of Champagne.
From designers to cellar consultants, logistics pros, and innovators, meet the team that earns us the respect of the designers, architects, cellar builders, homeowners, and more that love to install our wine racks in their residential and commercial projects.
Our History
The story starts quaint enough. A Colorado wine collector (and welder) was shown a wine menu at a Napa restaurant. That had actual bottles glued to a wood board to show off the labels. The idea stuck.
Why not create a wall mounted winerack that shows off the bottle's label rather than a bland cork? Shortly after, he built the first "vintage view" metal rack in his Castle Rock, Co., workshop. The design-focused invention caught fire with family and friends. A company was born.
Since that day in 2001, the original label-forward wine rack has inspired a catalog of award-winning, patented products that changed the way the industry stores wine.
VintageView wine racks safely hold tens of millions of valuable bottles. Our insane quality is backed by a life-time warranty. And our innovative label-forward racks are spec'd in by top home and restaurant designers, builders, and architects around the world.
Find VintageView's fully modular, custom-styled wine racks in restaurant properties from London to San Francisco, and in multi-million-dollar/euro real estate throughout the world.
Quality and Standards
We flipped the wine cellar industry on its head by turning wine racking into a design feature in homes and restaurants, and we continue to innovate every day. Our products undergo rigorous testing during development and a 15-point quality control process after production to ensure valuable vintages stay safe for decades.
We strive to engage designer-loving clients with our products and keep them happy with impeccable customer service. We also back everything we make with our best-in-industry lifetime warranty.
HQ & Logistics VintageView France is headquartered in Nice, France. We ship most orders within few hours. And we have the ability to expedite all packaging upon request. We keep a large inventory to ensure stock on most key items. Most wine rack orders for projects small and large are received in five to seven business days. Our logistics team has years of experience and understands all the nuances in shipping product across Europe.
Sound like we're interesting, let's work on a wine cellar together.